We Send Pests to Their Eternal Rest!
Having to deal with unwanted pests around your home or commercial building is tough, especially when it comes to your budget. Let Guardian Angel Exterminating make things a little better.
$25 OFF
Any Pest Control Package
Call today to schedule your service!
Restrictions apply. Valid with coupon only and cannot be combined with any other offer.
Valid from Mar 30, 2022
- Dec 31, 2022
Print Coupon
Termite Control in Tulsa, OK
​ How We Get Rid of Termites for Good
Our team uses Termidor because it is the best-quality termiticide on the market. We apply the product around the foundation of your home by trenching the soil. In concrete areas, where trenching is not an option, drilling is used to create a strong barrier to keep termites out.
We use this three-step process to eliminate termites:
First, we apply Termidor around the perimeter of your home to eliminate termites and prevent future infestation.
Next, we inject Termidor termite foam into the active areas to treat the inside of the walls and termite tunnels.
Finally, we reinspect annually for termite activity and respray the topsoil to treat new dirt or mulch that has been added to the landscaping.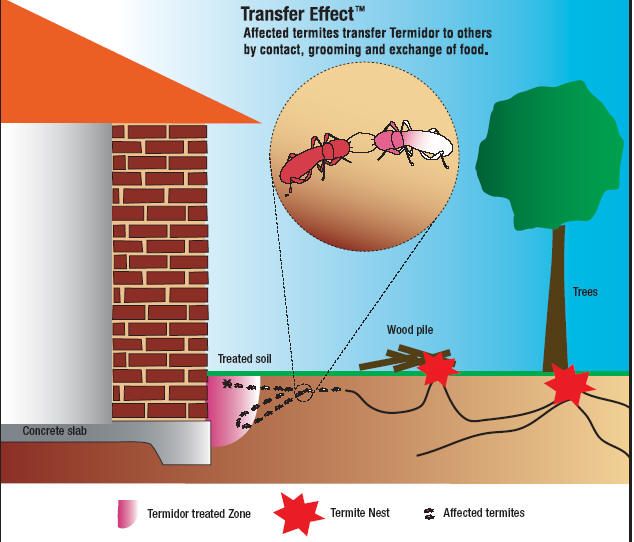 Request a Quick Free Quote
Complete the form or call (918) 205-7150 to get one step closer to a Pest-Free Property!
Don't Let the Little Things Bug You Any Longer
While we know our work speaks for itself, don't take it from us - see what our customers say about their experience with our team.
"I've had zero problems with any kind of bugs since they became my regular pest service."

- Jeff Palicia
More Testimonials
When Termites Attack
Regain your peace of mind and control over your home. Guardian Angel Exterminating offers the highest quality products and outstanding service for termite pest control in Tulsa.
Already scheduled your treatment?
Click here to read over the service agreement that you will be asked to sign on your day of treatment.
If you suspect a problem with termites, call (918) 205-7150 for professional service today.
Our protection plans are designed to ensure your home stays pest-free all year long! We have a variety of treatment plans to suit your needs.
The Best to Eliminate Pests
Our Team of Pest Control Experts